Mangiare a Genova – eating IN GENOVA
Click HERE for Genoese coking
Clicca QUI per la cucina Genovese
in Genova you can eat near the Porto Antico ...the part of the city with the Aquarium in one amazing place with wonderful food called OSTERIA DI VICO PALLA:  food is great, prices are low, but you have to book...it's always full...   you can phone some evenings before (there is a man perfectly english  speaking...ask for him... if i'm not wrong he had a restaurant in  england)
OSTERIA DI VICO PALLA
address: Vico Palla, 15 R
phone: 010-2466575 to have a look: http://www.vicopalla.it/
closed on Monday
to book PHONE no email ok?
here the map
another place (closer to Brignole Railway station) is
TRATTORIA UGO E UGA
address: via B. Castello 2r
phone: 010-540032
the same..phone to book! it's very good too but i prefer vico palla.
Here the map
for a wonderful place a bit more expensive but about 30euro, i can  suggest
CANTINE SQUARCIAFICO
just around the corner of the cathedral,  book if you can, it's better...
 address: Piazza Invrea, 3r phone:010- 2470823
 the map is here
great food, great place, in an ancient water storage tank... very good!
ANTICA TRATTORIA DELLA FOCE
Via Ruspoli 72 R
Tel  010-5533195
Very nice, very good, simple. Try the FARINATA !!!!!! a must!
TRATTORIA DA MARIA  (or called Maria la zozza)
Vico Testadoro 14r (near via XXV Aprile, close to Piazza De ferrari)
Tel 010-581080
Closed on sunday
It's veeeeery traditional, simple ambiente, but great food and very very very  reasonable price!!!
Everyone in genova knows maria !!!!!!!
Here the map
great place, near the acquarium…
SA PESTA
Here some info and HERE the map
Address: Via dei Giustiniani 16r
Phone: 010 2468336
A great self service and pizzeria in a little street near Via XX Settembre is:
PIZZERIA BRERA
Address: Via di Brera 11r
Phone: 010-543280
Here the map
To have an aperetivo, or to drink something after dinner above all on Friday and Saturday night, go to Piazza delle Erbe, near Palazzo Ducale.
In Genova BOCCADASSE…
A great pizzeria:
PIZZERIA ANTICO BORGO
Via Boccadasse, 19 R,
 010-3760737
And for a special occasion, grat sea food and magic terrace on the sea:
RISTORANTE SANTA CHIARA
Via capo di s. chiara 69
010/3770081
IN GENOVA NERVI, in the wonderful little and picturesque harbour…
PIZZERIA HALLOWEEN
Via Caboto Giovanni, 16/R
010 3726154‎
Clicca
<![if !vml]>

<![endif]>
 

per TORNARE INDIETRO ALLA PAGINA INIZIALE SU GENOVA
<![if !vml]>

<![endif]>        <![if !vml]>

<![endif]>  <![if !vml]>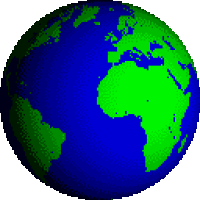 <![endif]>    <![if !vml]>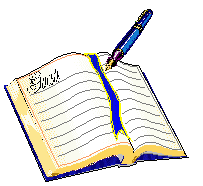 <![endif]>